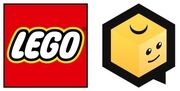 BrickLink.com is an online platform originally founded in 2000 by Dan Jezek to connect LEGO fans worldwide. The site would become the largest fan-run marketplace of LEGO parts, sets, minifigures. In 2019, the site was acquired by LEGO.
Description
BrickLink comprises an online marketplace of more than 10,000 stores from 70 countries; site members can trade LEGO parts, gears, minifigures or sets with each other worldwide. It is also used as a digital building software where builders can design and showcase their creations and a vibrant online community where fans share ideas and builds.
History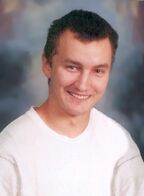 Originally founded in 2000 by Daniel Jezek, BrickLink was used as a way to connect "like-minded adult LEGO fans around the world". Shortly after, Jezek was contacted by several users who wanted to sell some LEGO parts, so Daniel came up with the idea of making that site one central platform where anyone could have a functional store. The ability for stock to be automatically decreased when an order was submitted and way to track orders online was desired.
BrickLink soon after became a big unofficial online LEGO shop. It was also run under the name of BrickBay for the first couple of years, which was an obvious reference to the eBay format. However, in 2002, eBay forced Jezek to change the name of the site back to its original, as according to his family "eBay became jealous after his site began growing in leaps and bounds".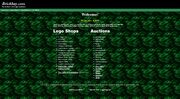 Ten years later, site reached more than 51 million visitors. Nowadays BrickLink is in the top 50,000, literally one of the most successful websites in the world. Jezek's dream of LEGO business has become real. However, on September 24, 2010, Daniel Jezek died in a tragic accident, so the site was then operated by his family. In 2013 BrickLink was acquired by NXMH, which is owned by Korean entrepreneur Jung-Ju "Jay" Kim. It is now headquartered in Irvine, California.
On November 26, 2019 it was announced that The LEGO Group acquires BrickLink Ltd. to strengthen its connection with its adult fan base.
External Links
Community content is available under
CC-BY-SA
unless otherwise noted.