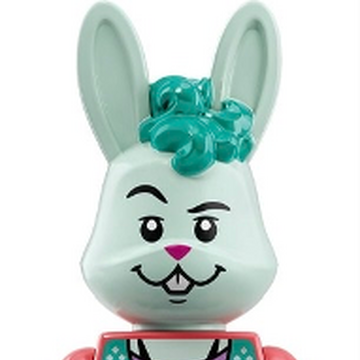 Bunny Guitarist is a Vidiyo minifigure released in 2021. He is a member of the "K-Pawp" genre.
LEGO.com Description
Bunny Guitarist is the cool guy with a twinkle in his eye. He is the life of the party, and always has a cool remark for whatever is going on. He's super social and loves to hang out with fans after the show, just as much as playing his guitar.
Appearances