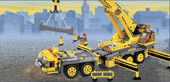 Custom in Progress!
This custom is not yet finished and is being modified by its creator, MLG Neo-Futurist, and may undergo critical changes while this message remains in place.
Avengers Vs. Justice League
LEGO Theme:
Developer(s):

LEGO
MoCorp

Publisher(s):

LEGO INC.
MoCorp

Date Released:
Genre:

Action, Adventure

Mode(s):

Single player, simultaneous two player

Rating:

E-10

Platforms:

Xbox 360
Wii U
3DS
PlayStation 4
PlayStation Vita
Xbox One
Windows PC
Mac
App Store
Google Play

Avengers Vs. Justice League is a custom video game by MLG Neo-Futurist. The theme tells an original story in which the Marvel Cinematic Universe and DC Comics Extended Universe collide.
Plot
Coming soon...
Characters
Story Characters
Character
Weapons
Abilities
Image
Captain America

S.H.I.E.L.D. Access
Shield Switch
Acrobatics
Deflect Bullets, Lasers
Put out fires

Thor

Deflect Bullets
Flight
Electricity
Break open cracked walls

Doctor Strange

Deflect Bullets
Flight
Regenerate Health
Telekinetic Powers
Interact with technology panels

Superman

Heat Vision (Cut through gold LEGO bricks, Melt ice)
Flight
X-Ray Vision
Preform flash builds
Overheat treadmills
Super strength
Break open cracked walls
Hazard protection

Batman

Hit targets
Glide
Grapple
Interact with technology panels
Use technology

Black Panther

Grapple
Interact with technology panels
Acrobatics
Use technology

Iron Man

Flight
Melt Gold LEGO
Cut Gold LEGO
Destroy Silver LEGO
S.H.I.E.L.D. Access
Use technology

Cyborg

Laser eye (Cut through gold LEGO bricks, Melt ice)
Interact with technology panels
Grapple
Hit targets
Use technology

Deadpool

Hit targets
Acrobatics
Taunt

Deathstroke

Acrobatics
Throw staff into sockets
Perform staff spin
Interact with technology panels
Hit targets
Levels
Notes
This theme introduces Deathstroke to the DC Extended Universe and Deadpool to the Marvel Cinematic Universe (Deadpool has only appeared in the X-Men universe).

This game has been created by: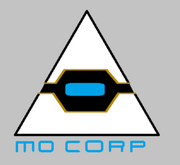 Community content is available under
CC-BY-SA
unless otherwise noted.