Customs Article


This article describes a custom creation, custom theme, or other fan material, made by a Brickipedia contributor. It has never been, is not, and will not be officially released.
LEGO Bludhaven (Theme)
Subtheme of:
Related themes:
Creator:
Thirteen out of Thirty-Nine LEGO Bludhaven sets have been revealed.
ASK FIRST BEFORE EDIT
Origin
Season 1
Nightwing was trapped in a shipping container and sent to the same island as Oliver Queen. Retrained by Slade Wilson, Nightwing was trained enough that he could stand for Bludhaven and fight all his enemies. Later on the Island Nightwing finds out who set him up to be on the Island. Later he comes back with allies such as Huntress, The Spoiler, Red Hood and Damian Wayne when an but them T.O Morrow gets his hands on some Chemicals at Bludhaven's Nuclear Plant, Ace Chemicals. With this new Chemical he had found he shall destroy Bludhaven. It didn't turn out how he wanted ...
Season 2
Dick Grayson has came back to save Bludhaven and risk his life to save many others. Some of his well known allies who helped him continuously have been stuck in Bludhaven for 3 years. In those 3 years Nightwing was getting prepared to start the fight again. He would and will not give up til' Bludhaven is saved and repaired. LEGO Bludhaven Season 2 is coming with a New Cast. Tomahawk, Orical and others will be taking on a new threat by Air, Foot and Space.
Season 3
A New Threat is on the rise, find out who it'll be in 2015 ...
Minifigures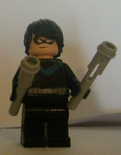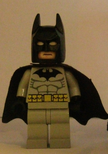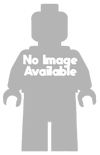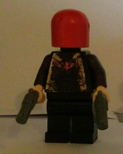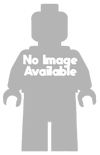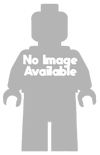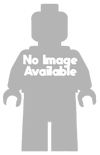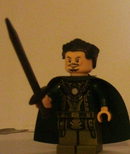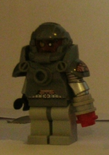 Nightwing
Batman
Robin (Timothy Drake)
Red Hood (Jason Todd)
Pilot Red Bird
Stephine Brown
The Spoiler
T.O Morrow
Slade Wilson
Ra's Al Ghul
Talia Al Ghul
Cyborg
39 Minifigures
Sets
Polybags
0pxembed/EelhEqJrTaI?f1
Community content is available under
CC-BY-SA
unless otherwise noted.