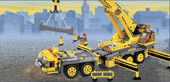 Custom in Progress!
This custom is not yet finished and is being modified by its creator, Xsizter, and may undergo critical changes while this message remains in place.

LEGO Dimensions 2: Mystery of Vortox
Developer(s):
Publisher(s):

Warner Bros. Interactive Entertainment

Date Released:

September, 20th 2016

Genre:

Action, Adventure, Toys to Life

Mode(s):

Single player, simultaneous two player

Rating:

RP

Platforms:

Windows PC
Xbox One
PlayStation 4
Wii U
Xbox 360
PlayStation 3
PlayStation Vita
Nintendo 3DS
LEGO Dimensions 2: Mystery of Vortox is the sequel to LEGO Dimensions to be released September, 20th 2016. Every character from LEGO Dimensions is compatible with Mystery of Vortox.
Game Summary
The evil Vortox has taken the remains of Lord Vortech and wants to revive him. But he can only do that with a new batch of Foundational Elements. He then steals Tony Stark with hes Ark Reactor, Agent Curtis Bolt with the Pullotonium and Harold Oxley with the Crystal Skull. Now universes combine yet again with the heroes Agent Coulson, Solomon Blaze and Indiana Jones saving their friends from Vortox.
Plot
Packs
Minifigures
Vehicles/Gadgets
Franchises
New Franchises
Marvel
Ultra Agents
Indiana Jones
Star Wars
Harry Potter
LEGO City: Undercover
Minecraft
Spongebob Squarepants
Avatar: The Last Airbender
Pirates of the Caribbean
The Hobbit
Team Fortress 2
The Big Bang Theory
Returning Franchises
DC Comics
The LEGO Movie
Doctor Who
Ghostbusters
Ninjago
Waves
Wave 1 Characters
Wave 2 Characters
Wave 3 Characters
Wave 4 Characters
Wave 5 Characters
Wave 6 Characters
Adventure Worlds
Marvel
Ultra Agents
Indiana Jones
London
Kairo
Shanghai
North India
Venice
Berlin
Akator
Star Wars
Coruscant
Tatooine
Death Star
Harry Potter
LEGO City: Undercover
Minecraft
Overworld
The End
The Nether
Spongebob Squarepants
Avatar: The Last Airbender
Water Tribe
Earth Kingdom
Fire Nation
Air Nomads
Pirates of the Caribbean
The Hobbit
The Shire
Mirkwood
Lake-town
Erebor
Team Fortress 2
2Fort
Sawmill
Well
Badlands
Coldfront
Freight
Dustbowl
Gorge
The Big Bang Theory
Characters
Character
Weapons
Abilities
Image
Agent Coulson

Target Objects
Blow up Silver LEGO Objects

Solomon Blaze

Target Objects
Advanced Inteligence
Destroy Cracks
Melt Gold LEGO Objects

Indiana Jones

Grapple
Sneak
Find Hidden Objects

Captain America

Target Objects
Activate Shield Switches
Put out Flames

Spider-Man
The Hulk

Super Strenght
Break Cracks
Create and Throw Ground
Super Jump
Wall Climb

Black Widow

Target Objects
Double Jump
Acrobatics
Invincibility
Advanced Inteligence

Hawkeye

Target Objects
Acrobatics
Grapple
Destroy Silver LEGO Objects
Destroy Gold LEGO Objects

Thor

Flight
Super Strenght
Break Cracks
Charge Electric Switches

Nick Fury

Target Objects
Invincibility
Advanced Inteligence

Jack Fury

Advanced Inteligence
Target Objects
Melt Gold LEGO Objects

Max Burns

Advanced Inteligence
Target Objects
Melt Gold LEGO Objects

Caila Phoenix

Advanced Inteligence
Target Objects
Melt Gold LEGO Objects
Double Jump
Acrobatics

Mutt Williams

Fix Blue Objects
Cut Wines

Henry Jones

Solve Wall Puzzles
Find Hidden Objects

Marion Ravenwood

Double Jump
Acrobatics
Deflect Lasers

Luke Skywalker

Double Jump
Acrobatics
Force Build
Cut Walls with Light Saver
Break Cracks
Target Objects
Grapple

Han Solo

Target Objects
Find Hidden Objects
Disquise as a Stormtrooper

Chewbacca

Target Objects
Grapple
Super Strenght
Break Cracks
Disquise as a Stormtrooper

Princess Leia

Target Objects
Double Jump
Acrobatics

Darth Vader

Double Jump
Acrobatics
Force Build
Cut Walls with Light Saver
Break Cracks
Force Choke
Mind Control

Harry Potter

Magic Wand
Cloak of Invisibility
Flying Broom

Invincibility
Flight
Destroy Silver LEGO Objects
Destroy Gold LEGO Objects
Levitate Objects

Ron Weasley

Summon Scabbers
Destroy Silver LEGO Objects
Destroy Gold LEGO Objects
Levitate Objects

Hermione Granger

Summon Crookshanks
Double Jump
Acrobatics
Destroy Silver LEGO Objects
Destroy Gold LEGO Objects
Levitate Objects

Dumbledore

Invincibility
Destroy Silver LEGO Objects
Destroy Gold LEGO Objects
Levitate Objects

Chase McCain

Arrest Villains
Acrobatics
Go Undercover
Find Hidden Objects

Rex Fury

Super Strenght
Break Cracks

Steve

Break Cracks
Deflect Lasers

Alex
Spongebob Squarepants

Bubble Blower
Jellyfishing Net

Target Objects
Walk through Hatches
Catch Jellyfish

Patrick

Bubble Blower
Jellyfishing Net

Target Objects
Catch Jellyfish
Super Strenght
Break Cracks

Squidward

Destroy LEGO Glass
Acrobatics

Mr. Krabs

Walk through Hatches
Super Strenght
Break Cracks

Sandy Cheeks

Flight
Target Objects
Melt Gold LEGO Objects
Advanced Inteligence

Aang

Target Objects
Glide
Super Jump
Create Air Forcefield
Put out LEGO Flames

Katara

Target Objects
Double Jump
Put out LEGO Flames
Grow Plants
Create Water Forcefield
Clean Acid and Goo

Sokka

Target Objects
Sneak
Break Cracks

Toph

Target Objects
Super Stenght
Break Cracks
Create Rock Wall
Destroy Metal Walls

Prince Zuko
Jack Sparrow

Use Cutlass Switches
Turn into Jack Sparrow (Cursed)

Jack Sparrow (Cursed)

Use Cutlass Switches
Go Underwater
Invincibility
Turn back in Jack Sparrow

Will Turner
Elizabeth Swann
Hector Barbossa
Bilbo Baggins
Thorin Oakenshield
Balin
Tauriel
Scout
Heavy
Engineer
Spy
Sheldon Cooper
Leonard Hofstadter
The Flash
Green Lantern
Martian Manhunter
Lex Luthor
Metalbeard
The Mistress
Egon Spengler
Ronin
Sensei Garmadon
Vehicles and Gadgets
Name
Abilities
Image
UltraCopter

Flight
Blow up Silver LEGO Objects

Captain America's Avenging Cycle
Spider-Mobile
Hulk's Power Armor
S.H.I.E.L.D. Jet
Cloud-Cycle
Asgardian Skiff
S.H.I.E.L.D. Hellicarier
Agents 4x4
Quad Bike
Ultra Agents Mission HQ
Mutt's Motorcycle
Two Seat Motorcycle
Motorboat
X-Wing
R2-D2
Millenium Falcon
Wookie Catamaran
Tantive IV
Darth Vader's TIE Advance
Hogwarts Train
Ron's Car
Uknown Hermione Vehicle
Fawkes
Chase's Police Car
Rex's Tempest
Ender Dragon
Crafting Table
Minecart
TBA
Levels
| Name | Playable | Locations | Enemies | Boss/es |
| --- | --- | --- | --- | --- |
| TBA Spongebob Level | (STARTER PACK) | | | |
| TBA Harry Potter Level | (STARTER PACK) | | | |
| TBA The Hobbit Level | (STARTER PACK) | | | |
| TBA Team Fortress 2 Level | (STARTER PACK) | | | |
| TBA Star Wars Level | (STARTER PACK) | | | |
| TBA Ultra Agents Level | (STARTER PACK) | | | |
| TBA Pirates of the Caribbean Level | (STARTER PACK) | | | |
| TBA Minecraft Level | (STARTER PACK) | | | |
| TBA Marvel Level | (STARTER PACK) | | | |
| TBA Avatar the Last Airbender Level | (STARTER PACK) | | | |
| TBA Indiana Jones Level | (STARTER PACK) | | | |
| TBA LEGO City Level | (STARTER PACK) | | | |
| TBA The Big Bang Theory Level | (STARTER PACK) | | | |
| Destruction of Vorton World | (STARTER PACK) | | | |
| Portal of Destruction | (STARTER PACK) | | | |
Achievements
| Achievement Name | How to Unlock |
| --- | --- |
| | |
Trivia
Gallery