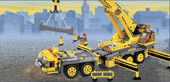 Custom in Progress!
This custom is not yet finished and is being modified by its creator, BrownieBunny101, and may undergo critical changes while this message remains in place.
Customs Article


This article describes a custom creation, custom theme, or other fan material, made by a Brickipedia contributor. It has never been, is not, and will not be officially released.
LEGO Spider-Man: Dimensional Chaos
Creator(s):
Genre:

Action, Adventure

Mode(s):

Story, Free Play, Adventure Worlds, Free Roam

Platform(s):

Xbox (One/360), PS3/PS4, Wii U, Mac and PC
LEGO Spider-Man: Dimensional Chaos is a normal LEGO video game, but it's the first LEGO Spider-Man game (not counting LEGO Marvel Super Heroes).
Plot
Your friendly neighborhood Spider-Man was swinging through NYC, and than, from out of nowhere, a portal appears and starts releasing villains into NYC. But another portal opens, and releases other Spider-Men, and come to join the original Web Swinger. Your job is to defeat all the villains before New York is destroyed!
Characters
Character
Weapon(s)
Abilities
Image
Crook

Crowbar

Daredevil

Bo-Staff

Agility
Pole vaults
Super sense

Gunner

Gun

Hit targets

Hammerhead

Machine gun

Destroy gold objects
Break cracked walls

Hammerhead (Noir)

Duel Machine Guns
Missile Launcher

Destroy gold objects
Destroy silver objects
Break cracked walls

Nova

None

Shoot laser

Destroy gold objects
Melt ice

Flight

Spider-Armor MK III

Web Shooters

Flight
Super-sense
Grapple
Immune to electricity
Charge with electricity

Shoot electricity
Charge electric panels

Spider-Man

Web Shooters

Grapple
Climb stud walls
Super sense
Flight
Agility
Create web objects
Levels
Level
Characters
Enemies
Location(s)
Boss(es)
Character in Peril
Hammer Time!

Crooks

Streets of NYC

Hammerhead
Hammerhead Noir
Kingpin

Lightning McQueen

Beach Day

Sandman Goons
Sandman's Henchmen

Surfer

Training Chaos

White Tiger
Power Man
Iron Spider

Training bots

Training Room

End of the Earth
Space Station
City

Iron Spider (Under control of the Living Laser)
The Living Laser

Marvellover

Helicarrier Control

Superior Spider-Man
Nick Fury

Octobots

Serena Patel
Doc Ock (Ultimate)

Jay

An Apple a Day...

Doctor Octopus (Classic)
Doctor Doom

Santa

Venom Apocalypse

Agent Venom
Spider-Man (Movie)

Alien Symbiotes
Symbiote-Infected Citizens

Sewers

Phage
Lasher
Riot
Agony
Hybrid

Leonardo
Trivia
The characters in peril are mostly characters from other LEGO themes, since this is connected to the Custom:Lego Multiverse story.
Community content is available under
CC-BY-SA
unless otherwise noted.