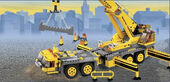 Custom in Progress!
This custom is not yet finished and is being modified by its creator, SuperLegoGeek, and may undergo critical changes while this message remains in place.
LEGO Spider-Man: The Video Game
[[File:|250px]]
LEGO Theme:
Price:

10.99$

Date Released:
Genre:

Action, Adventure

Mode(s):

Single player, simultaneous two player

Rating:

E-10

Platforms:

Xbox 360
Wii U
3DS
PlayStation 4
PlayStation Vita
Xbox One
Windows PC

'

LEGO Spider-Man: The Video Game, Game by: SuperLegoGeek. Game created based on the Spider-Man movies. It includes scenes of movies trilogy of Sam Raimi, Spider-Man. As well, additional DLC, dialogue by Marc Webb!
Plot
Main Game
Average high school student Peter Parker is bitten by a radioactive spider. He noted that he has superhuman strength.
Becoming a super hero, under the pseudonym of Spider-Man, he did not even podazrevaet that it is waiting for the danger in superhero career! He will have to counter such threats as: the Green Goblin, Doctor Octopus, Venom, and so on.
DLC Levels
Average student Peter Parker bitten by a strange spider, who was in the building Oskorp! It collects information about sovem father, and runs into Dr. Connors, who works in Oskorp!
Connors, tries to create a medicine to help prevent the death of Norman Osborn, head Oskorp. Having tested the drug on himself, he turns into the Lizard. Peter, becoming a superhero, tries to stop bezmnoe creature, what would he not turned people into reptiles.
But a few years later, Peter runs into a new danger from Oskorp!
Characters
Story Characters
Character
Weapons
Abilities
Image
Spider-Man

Spider Sense
Web Swinging
Pull Objects with Webs
Climb on Special Walls
Shoot Web Balls

Spider-Man (Peter Parker)

Take Pictures and certain spots
Removes glasses

Spider-Man (Wrestling Costume)

Spider Sense
Web Swinging
Pull Objects with Webs
Climb on Special Walls
Shoot Web Balls

Spider-Man (Without a mask)

Spider-Man (Torn mask)

Spider-Man (Black Suit)

Green Goblin

Throw Bombs
Shoots paralyzing gas from gloves

Green Goblin (Norman Osborn)

Green Goblin (Without a mask)

Mary Jane Watson

Mary Jane Watson (Dress)

J. Jonah Jameson
Doc Ock

Super Sense
Pull objects with Tentacles

Doc Ock (Otto Octavius)

Venom

Super Sense
Web Swinging
Climb on Certain Walls
Shoot Webs

Venom (Eddie Brock)

Take Pictures and certain spots

Venom (Half Mask)

Sandman

Activate Sand pits
Transform into a Sand Castle
Turn hands into weapons
Go through Sand Pits
Pass through a LEGO grate

Sandman (Sand form)

Activate Sand pits
Transform into a Sand Castle
Turn hands into weapons
Go through Sand Pits
Pass through a LEGO grate

Harry Osborn

Harry Osborn (New Goblin)

Aunt May
Uncle Ben
Curt Connors
The Amazing Spider-Man DLC
Character
Weapons
Abilities
Image
Spider-Man (The Amazing Spider-Man suit)

Spider Sense
Web Swinging
Pull Objects with Webs
Climb on Special Walls
Shoot Web Balls

Spider-Man (Peter Parker)

Take Pictures and certain spots
Removes glasses

Spider-Man (the Amazing Spider-Man 2 suit)

Spider Sense
Web Swinging
Pull Objects with Webs
Climb on Special Walls
Shoot Web Balls

Gwen Stacy (Laboratory coat)

Gwen Stacy (The Amazing Spider-Man 2)

Take Pictures and certain spots
Removes glasses

Curt Connors

Beats bulb
Transform into Lizard

Curt Connors (Lizard)

Beats tail
Scratch claws
Transform into Curt Connors

Harry Osborn

Harry Osborn (Green Goblin)

Maxwell Dillion

Shoot Lighting form His Hands

Activate Lighting Switches

Flight

Electro (Hood)

Shoot Lighting form His Hands

Activate Lighting Switches

Flight

Aleksei Sytsevich

Aleksei Sytsevich (Rhino)

He shoots a machine gun
Charge
Super Strength
Create and Throw Rock Masses
Break Open Special Walls