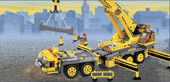 Custom in Progress!
This custom is not yet finished and is being modified by its creator, billionair1000, and may undergo critical changes while this message remains in place.
LEGO harry potter years 1-7
[[File:

|250px]]
LEGO Theme:
Developer(s):
Publisher(s):

Warner Bros. Interactive Entertainment

Date Released:
Genre:

Action-Adventure, Open world

Rating:

E10+

Platforms:

XBOX 360
XBOX ONE
Playstation 3
Playstation 4
Nintendo DS
Nintendo 3DS
Chacters
Character
Weapons
Alternate Versions
Harry Potter

Wand
Broom
Cloak of Invisibility

Blue T-Shirt,
Brown Jacket,
Winter,
Blue Jacket,
Grey Jacket,
Red Jacket,
Black Coat,
Waistcoat,
Tuxedo,
Albert Runcorn,
Locket,
Dark Blue Jacket,
Beige Jacket,
Pyjamas,
Christmas,
Godric's Hollow

Ron Weasley
Levels
Level Name
Playable Chacters
Main Locations
Unlockable chacters
Bosses
The Magic Begins

Harry Potter
Hagrid
Griphook

Leaky cauldron
Diagon Alley
Gringotts wizarding bank

Mr. Ollivader
Tom the Inkeeper
Griphook

Out of the Dungon
Community content is available under
CC-BY-SA
unless otherwise noted.