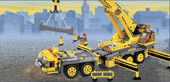 Custom in Progress!
This custom is not yet finished and is being modified by its creator, Billionair1000, and may undergo critical changes while this message remains in place.
Customs Article


This article describes a custom creation, custom theme, or other fan material, made by a Brickipedia contributor. It has never been, is not, and will not be officially released.
Lego Marvel superheros 3
Creator(s):

Billionair1000

Genre:

Si-fi, Adventure

Platform(s):

Xbox One, PS4, PC,
Lego Marvel Superheros 3 takes place 4 months after marvel superheros 2 but a huge threat is looking over the Mulitverse and it Thanos the desotyer he wants to get all the infinty stones and take over the multiverse with KANG
Characters
Characters
Weapons
Abilities
Location, and Cost
Image
IronMan

N/A

Flight
Replouor Blast
Missles
Flight Boost (when out of flight power)

N/A

IronMan (2099)

N/A

Flight
Replouor Blast
Missles

N/A

Doctor Strange

N/A

Levation
Magic
Time Reverse

N/A

Hulk 2099

N/A

Super Strength
Super ROAR
Super Leap

N/A

Spider-Man Noir

N/A

Shoot Webs
Web Sling
Walk on walls

N/A

Captian America

Put out Fires
Block Bullets
Deflect Lasers
Throw Shiled

N/A

Green Goblin 2099

Complete: Road to The Furtre

Studs: 100,000


Spider-Ham

Web swing
Wall climbing
Shoot webs

Spider-Man (2099)

Web swing

Web swing boost
Super jump

Wall climbing
Shoot webs

Star-Lord

Pistols
Jetpack
Walkman
Gravity grenade/Human Magnet grenade

Shoot Targets
Throw Grenades
Play Music (Makes all enemies stop fighting and dance to "Come And Get Your Love")
Flight
Pause Time (Walkman)

Tactical Force

Flight
Shoot lasers

Destroy gold LEGO objects

Shoot rockets

Destroy silver LEGO objects

Agent Venom

Shoot targets
web swing
Wall climbing
Super strength

Create and throw rock masses
Lift and throw cars

Regenerative heal factor
Acrobatic

Deviled Ham
Ant-Ham
Hamneto
Levels
Level Name
Loctians
Chacters
Bosses
Road to The Furtre

Iron Man
Iron Man (2099)
Doctor Strange

Time Zone Heros

Hulk 2099
Spider-Man Noir
Captian America

Ham and the Dangerous

Spider-Ham
Deviled Ham
Ant Ham
Community content is available under
CC-BY-SA
unless otherwise noted.