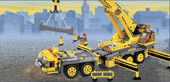 Custom in Progress!
This custom is not yet finished and is being modified by its creator, Xsizter, and may undergo critical changes while this message remains in place.

Xsizter: Rise of a Hero
Developer(s):
Publisher(s):

Warner Bros. Interactive Entertainment

Date Released:

March, 20th 2016

Genre:

Action, Adventure

Mode(s):

Single player, simultaneous two player

Rating:

RP

Platforms:

Windows PC
Xbox One
PlayStation 4
Wii U
Xbox 360
PlayStation 3
PlayStation Vita
Nintendo 3DS
Xsizter: Rise of a Hero is a videogame made by Xsizter following a custom story he made up.
Plot
Xsizter Erson is an ordinary guy in the year 2015 sent on a quest by the holo-master Toa M-2004. On hes quest he meets Rap Milo, LEGOFan999, Benny The Brick Spaceman and MX The Gold Ninja. Xsizter Erson's quest is to stop the evil Lord Wikor and hes servants the Witrollians from destroying the LEGO Wiki Universe. But what they don't know is that there is an even bigger threat than Wikor.
Characters
Main Game
Character
Weapons
Abilities
Image
Xsizter Erson

Take Screenshots
Hack
Sneak

Xsizter Erson (News)

Take Screenshots
Hack
Sneak

Xsizter Erson (Holo-Library)

Take Screenshots
Hack
Sneak

Xsizter Erson (Rap Co.)

Fix Broken Machinery
Hack
Sneak

Xsizter Erson (Brickipedia)

Fix Broken Machinery
Hack
Sneak

Xsizter Erson (Space)

Melt Gold LEGO Objects
Target Objects
Hack
Sneak

Xsizter Erson (Motropolis)

Melt Gold LEGO Objects
Target Objects
Hack
Sneak

Xsizter Erson (W.E. Disquise)

Melt Gold LEGO Objects
Target Objects
Hack
Sneak

Xsizter Erson (Wikor Tower)

Melt Gold LEGO Objects
Target Objects
Hack
Sneak

Xsizter Erson (Cyborg)

Melt Gold LEGO Objects
Target Objects
Hack
Sneak
Shoot Laser

Micko

Go Through Small Person Doors

Rap Milo

Hack
Sneak
Super Inteligence

Rap Milo (Quest)

Fix Broken Machinery
Hack
Sneak

LEGOFan999

LEGOFan999 (Space)

Melt Gold LEGO Objects
Target Objects
Shoot Laser

Benny The Brick Spaceman

Shatter Glass
Target Objects
Hack
Flight

MX The Gold Ninja

Super Strength
Hack
Destroy Cracks

MX The Gold Ninja (Power Armor)

Super Strength
Hack
Destroy Cracks
Flight
Destroy Gold LEGO Objects

Toa M-2004

Hack
Access Toa Corp Panels
Mind Control

Toa M-2004 (Hologram)

Hack
Access Toa Corp Panels
Mind Control

Agent Darth Lav
Ak Legion Soldier
Alan Anderson
Ar Arr Dings

Use Cutlass Switches
Break Cracks

Austin Ston

Target Objects
Hack
Use Brick Corp. Panels

B.B.B.R.

Super Strength
Break Cracks
Create and Throw Rock Masses
Hack

Bart Brickbaron
Ben Unboksin
Boe

Super Strength
Destroy Cracks

Boomba

Destroy Silver LEGO Objects

Brick Master Rople
Brickman

Super Strength
Destroy Cracks
Sneak

Brickness Henchman

Target Objects
Hack
Use Brick Corp. Panels

Brickness Henchman (Aerial)

Target Objects
Hack
Use Brick Corp. Panels
Flight
Charge Electrical Switches

Brickness Henchman (Guard)

Target Objects
Hack
Use Brick Corp. Panels
Charge Electrical Switches

Brickness Henchman (Pilot)

Target Objects
Hack
Use Brick Corp. Panels

Browser

Super Strength
Destroy Cracks

Calipsor
Camera Man
Chuck Davison
Commander Stroxx

Target Objects
Hack
Destroy Gold LEGO Objects

Dadaw

Target Objects
Destroy Silver LEGO Objects

Darth Shlomo

Target Objects
Destroy Cracks
Super Jump
Levitate Bricks
Hack
Mind Control

Davy Sandman
Dennis Parker
Dr. Zaster
Dynamo

Target Objects
Target Special Sniper Objects
Flight

Earr

Use Cutlass Switches
Break Cracks

Evil Bot
Finn Stargeek
Gan Gon Goon
Gan Gon
General Coe

Target Objects
Hack
Use Brick Corp. Panels
Flight
Charge Electrical Switches

Guardos

Super Strength
Break Cracks
Flight

Holo-Virus

Super Strength
Break Cracks
Hack

Irel Likeit
Jack
Jones
Kam Eris

Super Strength
Break Cracks
Hack
Sneak

Kam Eris (Alternate)

Super Strength
Break Cracks
Hack
Sneak

Lord Brick
Lord Wikor

Destroy Silver LEGO Objects
Super Strength
Break Cracks
Hover

Mayor Brickness

Target Objects
Hack
Use Brick Corp. Panels

Miss 19

Melt Gold LEGO Objects
Target Objects
Hack

Mr. Evil
Mr. Flame
Mr. Quest
News Reporter
Professor List

Melt Gold LEGO Objects
Target Objects
Hack

Rex Bystone

Melt Gold LEGO Objects
Target Objects
Hack

Space Pirate Yada

Use Cutlass Switches
Break Cracks

Space Pirate

Use Cutlass Switches
Break Cracks

Staro

Target Objects
Flight
Hack

Super Paveo
Vesperal Light
Vikor

Use Cutlass Switches
Break Cracks

Witrollian
DLC
Character
Weapons
Abilities
Image
First Explorer ♠

Hack
Shatter Glass
Fix Broken Machinery

Allie ♠

Go Through Small Person Doors

Captain Jeff ♠

Hack
Destroy Gold LEGO Objects

Kalek ♠

Hack
Destroy Gold LEGO Objects
Flight

Kalek (Commander) ♠

Hack
Destroy Gold LEGO Objects
Flight

Kalek (Guard) ♠

Hack
Destroy Gold LEGO Objects
Flight

Kalek (Pilot) ♠

Hack
Destroy Gold LEGO Objects
Flight

Kalek (Security) ♠

Hack
Destroy Gold LEGO Objects
Flight

Kalros ♠

Hack
Destroy Gold LEGO Objects
Flight

Ai ♠

Hack
Super Strength
Target Objects
Flight
Vehicles
Levels
| Name | Playable | Locations | Enemies | Boss/es |
| --- | --- | --- | --- | --- |
| Prologue | | | | |
| The Holo-Master | | | | |
| On the News | | | | |
| The Holo-Library | | | | |
| Rap Co. | | | | |
| Journey to Brickipedia | | | | |
| New Friend | | | | |
| Leaving Earth | | | | |
| The Stolen Spacecraft | | | | |
| Motropolis | | | | |
| Betrayal | | | | |
| Return of the Space Pirates | | | | |
| Brick HQ | | | | |
| The Council of Brickipedians | | | | |
| Battle for Brickipedia | | | | |
| Battle for Brickia | | | | |
Achievements
| Achievement | Achievement Name | How to Unlock |
| --- | --- | --- |
| | The Brick of Creation | Complete Chapter 1 - Prologue |
| | I am the Holo-Master | Complete Chapter 2 - The Holo-Master |
| | On the TV | Complete Chapter 3 - On the News |
| | Not your ordinary Holo-Virus | Complete Chapter 4 - The Holo-Library |
| | | |
| | | |
| | | |
| | | |
| | | |
| | | |
| | | |
| | | |
| | | |
| | | |
| | | |
| | | |
Trivia
Users
Gallery