This article needs to be built up.
This article lacks substantial content. You can help Brickipedia by "adding on some bricks."
In other words, it needs to be expanded. After you expand the article, please remove the "Expand" template. Further information might be found on the talk page.
This article needs to be rewritten in a more sophisticated style in order to meet encyclopedic standards.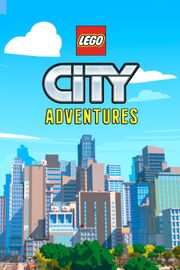 LEGO City Adventures is a TV show that premiered on Nickelodeon on June 22, 2019.
Episodes
Cast
Misty Lee as Freya McCloud
Joe Zieja as Duke Detain
Daniel MK Cohen as Harl Hubbs
Mick Lauer as Percival "Wheelie" Wheeler
James Arnold Taylor as Tippy Doorman
Roger Craig Smith as Solomon Fleck
Alex Carzares as Shirley Keeper
TBA as Cubby the Police Cub
TBA as Mayor Ficklestein
TBA as Carol Yay
TBA as Madison Yay
TBA as Billy McCloud
TBA as Bob and Hank
Nolan North as R.E. Fendrich
Rolonda Watts as Mary Sinclair
Jeff Bennett as Professor
Grey DeLisle as Poppy Star
Jessica DiCicco as TBA
Gallery
Community content is available under
CC-BY-SA
unless otherwise noted.