LEGO Stunt Rally is a video game released in 2000. It was published by LEGO Media for the PC and Game Boy Color. A PlayStation version was in development, but for unknown reasons, it was canceled before release. The game features a track builder which allows the player to create a track in Single Player or Multiplayer mode.
Development
The canceled PlayStation version of the game was initially being developed by Intelligent Games, the main developers working on the PC version:

This is a description taken from Stunt Rally developer. Do not modify it.
---
The short version of the story is that IG didn't have the manpower in house to do both the PC and PlayStation version. We started working on both simultaneously, but after some time progress on the PS version fell behind, and the job of creating that version was given to another studio (I don't recall which studio). The screenshots that surfaced are from that version, so that studio got further than IG did on the PS version, but I don't know any more than that.
It was later found that the task of creating the PlayStation version had been given to Asylum Entertainment, who also went on to later develop Galidor: Defenders of the Outer Dimension. Though some screenshots have surfaced, it's unknown what ultimately happened to this version, or why it was canceled.
Characters
Heroes
Opponents
Bosses
Unlockables
You can unlock many items in the game including cars, paint jobs with different themes, and construction items to build your custom tracks.
Extras
Notes
Despite the PlayStation version of this game being canceled, it was later promoted on the back cover of the booklet for the PlayStation version of LEGO Island 2: The Brickster's Revenge, presumably meaning that it would have been released in mid 2001.
Versions
| Set number | Console | Price |
| --- | --- | --- |
| 5712 | Windows PC | US $29.99 |
| 5713 | PlayStation | N/A |
| 5724 | Game Boy Color | US $29.99 |
Gallery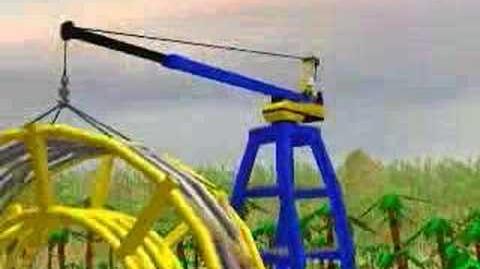 External links
Community content is available under
CC-BY-SA
unless otherwise noted.