Arcane: League of Legends - The Loop
Play Sound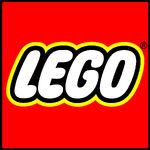 The following is a brief timeline of LEGO history.
19th century
1890's
Ole Kirk Christiansen, LEGO Company]] is born.
The woodworking shop that the Chrisiansens made is founded.
20th century
1910's
Ole Kirk purchases the woodworking shop.
1920's
Ole Kirk's shop burns down. Ole Kirk builds a new and larger shop.
1930's
1940's
Another fire breaks out and Ole Kirk rebuilds it again.
LEGO starts to make plastic blocks.
1950's
Many new features come out of the shop (windows, beams, flags, etc.)
1960's
First instruction kits come out.
Electric trains come out.
LEGO brings out new sets.
1970
The LEGO Company reaches 1,000 employees.
1973
A new LEGO logo begins to appear on LEGO Products.
1975
The LEGO Company reaches 2,500 employees.
1978
Space is introduced.
Castle is introduced.
1979
Kjeld Kirk Kristiansen becomes president of the LEGO Company.
Thomas Kirk Kristiansen, second son of Kjeld Kirk Kristiansen, is born.
Fabuland is introduced.
Scala is introduced.
1980
2x2 round plates are introduced.
1982
1985
LEGO reaches 5,000 employees
LEGO System celebates it's 30th anniversary.
1987
The LEGO Club is established.
1989
The first official LEGO magazine,

Brick Kicks

, is introduced.
Pirates is introduced
1995
1996
1999
21st century
Pharaoh's Quest is introduced.
Ninjago is introduced.
Pirates of the Caribbean is introduced.
Alien Conquest is introduced.
Space Police is discontinued.
Power Miners is discontinued.
Spongebob Squarepants is re-introduced.
Toy Story is discontinued.
Minifigures Series 3, 4 and 5 is introduced.
The Lord of the Rings is introduced.
Super Heroes is introduced.
Sub-themes DC Universe Super Heroes and Marvel Super Heroes is introduced.
Spongebob Squarepants is discontinued.
Aliens Conquest is discontinued.
Minifigures Series 6, 7 and 8 is introduced.
Dino is introduced.
Monster Fighters is introduced.
80th anniversary of LEGO.
Harry Potter is discontinued.
Pharaohs Quest is discontinued.
Friends is introduced.
Build and Rebuild is introduced.
The Hobbit is introduced.
Forest, a Sub-line of City, is introduced.
Mining, a Sub-line of City, is introduced.
Disney Princess is introduced.
Ultrabuild is introduced.
After a first wave of sets Ninjago is discontinued.
Legends of Chima is introduced replacing Ninjago.
Galaxy Squad is introduced.
Monster Fighters is discontinued.
Kingdoms is discontinued.
A very similar theme with the same characters called Castle replaces Kingdoms.
Teenage Mutant Ninja Turtles is introduced.
External Links