Mater is a tow truck and one of the main characters from the System and DUPLO Cars theme. He is best friends with Lightning McQueen. His love interest is Holley Shiftwell.
Background
Tow Mater is a tow truck from Radiator Springs. He is one of the main characters of Cars and the main protagonist in Cars 2.
In Cars
In Cars, after Lightning McQueen got separated from his hauler, Mack, he ended up in Radiator Springs where he met new friends like Mater and Sally. Mater took an instant liking to McQueen, and they became best friends. Mater and Lightning did many things together until Doc Hudson called Lightning's manager (Harv), and Mack, along with many photographers and TV reporters, came and took him away. Lightning McQueen competed in the race, causing Mater great sadness since he didn't even get to say "goodbye". Mater and the gang came to see Lightning at the race and became his pit crew.
In Cars 2
In Cars 2 he got Lightning McQueen to compete in the World Grand Prix. Lightning, along with the other racers are given Allinol, a new type of fuel. Before the race, he and his pit crew go to a party, where Mater meet Holley Shiftwell. He answers a spy riddle correctly, and Finn McMissile and Holley Shiftwell think that Mater is a spy, and has a picture of the antagonist leader, but it turns out only to be the leader's engine. Mater infiltrates a Lemon meeting where Finn and Holley think that the antagonist leader will be, but he's not there. Finn McMissile and Holley are captured, soon followed by Mater. They are put in Big Bently, but they escape. Mater goes to warn Lightening McQueen about a bomb in the pits, but Finn finds out that the bomb is under Mater's air filter. Mater soon realizes that Miles Axlerod, the car who made up the World Grand Prix, is the main antagonist leader. He was later dubbed "Sir Tow Mater" by the Queen of England.
In Cars 3
Appearances
Other Physical Appearances
Gallery of Variants
System Variants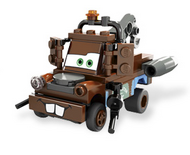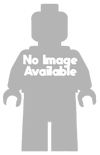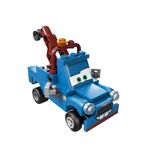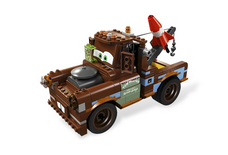 Radiator Springs Variant
Spy Mode (Without bomb)
Mater (With bomb)
Crew Chief
Ivan Mater
Spy with rockets and parachute
Large Mode
DUPLO Variants
Gallery
Community content is available under
CC-BY-SA
unless otherwise noted.