Mr. Gold
Theme:
Released:
Play the game:
Mr. Gold is a online minifigures game. It can be found here. The player progress through the levels, collecting more parts of characters. At the end, you play as Mr. Gold. The intended aim is to collect all the minifigures.
Characters
As you progress through the levels, you get more characters.
Gallery
Trivia
In the game, Mr. Gold is seen carrying his staff as well as a golden 10-dollar bill.
Medusa, similar to Castlevania's Simon Belmont, cannot jump while moving; neither can she 'hop' by holding down the up arrow key.
This is the only online game in Minifigures website that all the minifigures from any season are featured and playable.
The game is based off Minifigures Series 10.
Platforms

Gold platforms are stationary.

Green platforms move form side to side.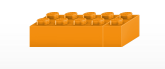 Orange platforms move up and down.
Blue platforms shoot the player upwards.
Purple platforms go away after awhile.

Levels
There are 17 levels in all. In each, you need to collect three different parts of the minifigure.
Bumblebee
Grandpa
Roman Commander
Librarian
Sea Captain
Trendsetter
Skydiver
Medusa
Paintball Player
Baseball Fielder
Revolutionary Soldier
Motorbike Mechanic
Sad Clown
Warrior Woman
Decorator
Tomahawk Warrior
Mr. Gold

External Links