King of Nynrah
Country: England, UK     Age Group: TFOL   Gender: Male


Joined: November 17, 2009  

№ of Reviews: 11  
№ of Featured reviews: 1


Building Experience: BIONICLE maestro
---
What do you think of this set?
Welcome to my review of 5000022 The Hulk! I got this free with a £50 purchase from LEGOshop.com a few days ago. Being only a minifigure, there's not much to it, but I'll guide you through what there is.
The bag
The bag is much different to standard polybags: instead of being made out of the standard plastic packaging it's made out of the thicker Collectible Minifigures type. Similarly, the back is completely dark red and has no see-through parts. The art depicts Hulk stomping on some rubble with a skyscraper in the background. The Marvel Super Heroes banner on the top features the normal, mainstream version of the Hulk figure.
Minifigures
This version of the Hulk has a flip-head as you can see above. His iconic purple pants are printed on the front of his legs (but could do with some side printing too). The whole minifigure is made out of the same plastic as the Collectible Minifigures in Mexico and China. Although it's commonly believed that this minifigure is based off a comic version of the Hulk, I think that it's more likely based on the 70s TV version due the the similar resemblance. Even in early comics he was much bigger than a man.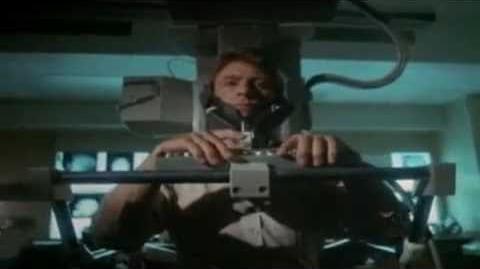 Conclusion
I don't really like this version of the Hulk as I much prefer the modern-day version (in TV, film AND comics). It lacks considerable smash factor. :P
But overall I'd give this a 5/10. It's a good freebie if anything, but not really worth paying $50 or £50 to get it unless you're a rabid collector (like me).
Thanks for reading!
What did you think of this review?
Community content is available under
CC-BY-SA
unless otherwise noted.