This disambiguation page lists articles associated with the same title.
If an internal link led you here, you may wish to change the link to point directly to the intended article.
"Another win for Rocka!"
―Rocka's first line in the cartoon
"I'm not sure I want to know..."
―IFB Rocka's first line in the cartoon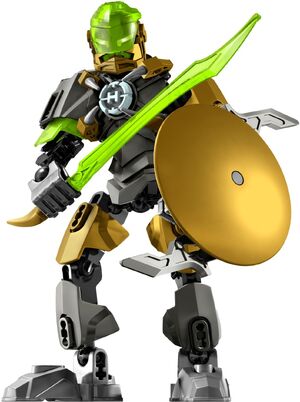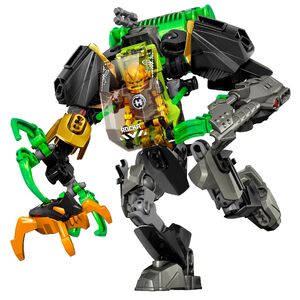 Rocka is a Hero Factory character who was introduced in 2011.
Rocka may refer to
Bio

This is a description taken from LEGO.com. Do not modify it.
---
The newest rookie from Hero Factory's extensive production facility is Rocka. Engineered with upgraded parts, Rocka includes the very latest technology available. He was modeled after another very successful rookie, Furno, but has a distinctly different outlook from the older rookie.
Like younger Furno, Rocka is impulsive and sure of himself. His first instinct is to dive into a problem immediately, whether or not he's ready for the challenge. His intelligence and abilities learned in hundreds of training sphere missions keep him out of trouble most of the time, but every once in a while he gets in over his head. Nevertheless, team leader Stormer has high hopes for this particular rookie Hero
IFB Bio

This is a description taken from HeroFactory.LEGO.com. Do not modify it.
---
When it comes to collecting data and intelligence, and analyzing the enemy's strategy, strengths and weaknesses, Rocka is your man. He will go to great lengths, and put himself in great danger, to come as close to the enemy as physically and mentally possible.
Movie Quotes: "Time to start putting these creatures on ice!"
"This cavern is huge... There's no way the drill made this!"
Strenghts: Cool-headed
Nerves of steel
A gadgets expert
Weakness: Has a tendency to get a little too up and personal with the villain
Gallery
Community content is available under
CC-BY-SA
unless otherwise noted.