Raise a Floppa - The Loop
Play Sound

Rocket Racer is a recurring character in the LEGO Racers series of video games. Originally a video game-exclusive character, he appears in Minifigures Series 18 as the Race Car Guy, who was alluded to as a redesigned Rocket Racer by designer Austin William Carlson,[1] while he makes his first explicit appearance as a physical minifigure in the City Stuntz theme.[2]
Background
LEGO Racers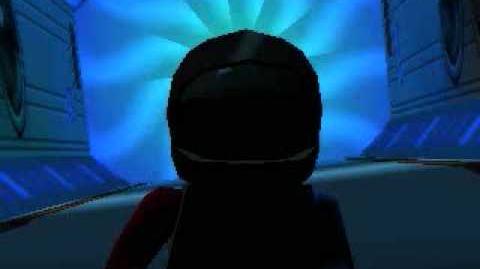 This is a description taken from the LEGO Racers manual. Please do not modify it.
---
Meet Rocket Racer – the greatest racing champion in all LEGOLAND®. But Rocket Racer has a problem. He's such a brilliant racer that no-one can beat him and now he's bored. So, to find a real challenge, Rocket has decided to hunt down the best Racers in the history of LEGOLAND and set up a truly awesome racing contest.
Rocket's friend, Veronica Voltage, is a top scientist and mechanical genius. She has designed and built a fantastic LEGO® dimensional warp machine to send her and Rocket all around LEGOLAND. They have hunted high and low and even travelled through time to find the best LEGO Racers for the ultimate racing challenge.
Now, in a thrilling test of driving skills and nerve, you can take on these top LEGO Racers in a series of Circuit Races. And if you beat them all, you will get the chance to compete in a race to end all races and go head-to-head with Rocket Racer himself. The winner will be declared the Greatest LEGO Racer of All Time! Are you ready to be that LEGO Racer?
Rocket Racer is faced in the 7th and final circuit in LEGO Racers, on the track Rocket Racer Run. After the player bests him, he happily congratulates them and presents them with his car set to use and build custom cars with.
Rocket Racers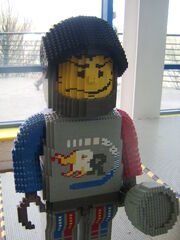 Rocket Racer appeared as a brick-built statue and in the queue line for Rocket Racers, an arcade style game based on the first LEGO Racers located at LEGOLAND Windsor. A portrait of him could be seen hanging on the wall in the queue line, along with the other LEGO Racers bosses. In the queue line's video, he had a few brief speaking roles, and drove a version of Brad Speedo's car recolored to resemble his original car from LEGO Racers. The brick-built statue of him was on a winner's podium along with Captain Redbeard, with the #1 spot available for guests to take photos.[3] However, he did not appear in the game itself.
LEGO Racers 2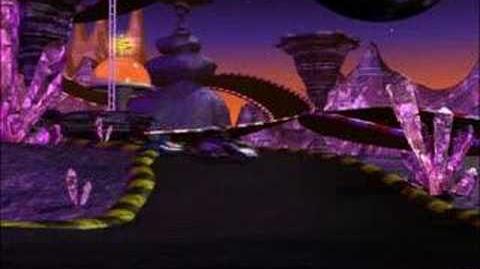 This is a description taken from the LEGO Racers 2 manual. Please do not modify it.
---
After he was beaten in the first LEGO Racers game, Rocket Racer was heart-broken - he thought his racing days were over. Then, one day, while trudging sadly through Sandy Bay, he came across an advertisement for the planet Xalax, home of the race-crazy aliens, the Ramas. "Wow", he said to himself, "a whole planet of racers – sounds like my kind of place!"
He found the intergalactic portal, and he so impressed the Ramas with his driving talents, he earned their respect and friendship. His skills improved, and his confidence returned – he even built a better car and picked out some cool new clothes! Now, Rocket Racer has issued a fresh challenge to the LEGO worlds – come to Xalax and race against him and his alien friends to become Galactic Racing Champion!
You live in Sandy Bay, and when you hear of the challenge, you decide to try and make it to the Championship. But there are four other local inhabitants who would like to go to Xalax to represent the town, so you'll need to beat them first. Then, you must travel to three more LEGO worlds, to improve your skills and to win new parts for your car that together will help you beat Rocket Racer.
In LEGO Racers 2, Rocket Racer returns as the final boss, this time on the planet Xalax. Once beaten, he congratulates the player and awards them with the trophy for their new title as galactic racing champion, but tells them to look after it, saying he'll be back for it sooner or later.
LEGO Adventures! Magazine
LEGO Adventures! Magazine Issue 6 contains a comic based on the premise for LEGO Racers, where a bored Rocket Racer tells Veronica Voltage that he has beaten every good racer in LEGOLAND. To remedy this, Veronica uses her time machine to bring Basil the Batlord and Captain Redbeard from the past to race Rocket Racer. He beats them both and then challenges the reader to a race.
Likewise, the December 2001 issue has a comic based on LEGO Racers 2, especially the game's intro animation, where Rocket Racer goes from Sandy Bay to Xalax and participates in a race. Only the Russian version of this issue of the magazine has been scanned and uploaded online, but a rough English translation can be found here.
Drome Racers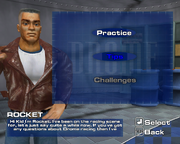 Drome Racers features a character named Rocket, a retired racer who gives Max Axel (the player) tips, offers practice, and coordinates one-on-one challenges with other racers. While nothing in the game itself explicitly states this character is Rocket Racer, when asked if the characters were connected, the game's writer said:

This is a description taken from Ian Mayor. Please do not modify it.
---
Yep. Very much a nod to the earlier character. The original Lego Racers was before my time at ATD, but everyone was keen to include him.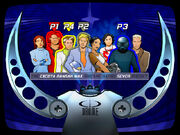 In an early mockup of what character selection in the game may have looked like, Rocket is present, and an unused driver texture for him can be found in the game data. However, the game's writer had no recollection of plans to play as Rocket.[4] The artwork of Rocket in the character select mockup was never ultimately used elsewhere, but bears slightly more resemblance to the original design, with a wide smirk, while the in-game character model has a more neutral expression.
Minifigures
The Race Car Guy in Minifigures Series 18, while not explicitly referred to as Rocket Racer, is considered to be Rocket Racer's first appearance as a physical minifigure. Once again, his outfit has changed, though he still retains his logo, and his name is on his belt. This minifigure was further alluded to be Rocket Racer when mentioned in an interview with Austin William Carlson, a graphics/minifigure artist at LEGO responsible for creating several revamps of classic characters:

This is a description taken from Austin William Carlson. Please do not modify it.
---
Which is more fun for you Austin: creating new graphics or redesigning 'classic' ones and giving them a fresh look?
Austin: It's usually both for me, as long as they are original LEGO characters. There's so many classic characters that I grew up with that I have been given a chance to give an updated look! Like Rocket Racer, Fright Knight, Johnny Thunder (he should have his original hat though), and some others I can't currently talk about. I do love making original designs also, some of my current favorites are in the LEGO City Adventures TV show.
Stuntz
This article needs to be built up.
This article lacks substantial content. You can help Brickipedia by "adding on some bricks."
In other words, it needs to be expanded. After you expand the article, please remove the "Expand" template. Further information might be found on the

talk page

.
Explicitly making a physical appearance as a minifigure in the City Stuntz theme, Rocket Racer drives the flywheel-powered Rocket Stunt Bike. His minifigure combines the overall appearance of his LEGO Racers design with the color scheme of his LEGO Racers 2 design. He also appears as a character in the LEGO City Adventures TV series.[2]
Appearances
Notes
LEGO Stores gave out Rocket Racer stickers for a period of time.
In LEGO Racers cutscenes, Rocket Racer's right arm is red and his left arm is blue. But in the player select, intro, tracks, main menu and when he gives you his car set, his right arm is blue and left arm is red.
Early concept art and renders for LEGO Racers depict Rocket Racer with brown hair and a lighter colored outfit. This early design was also used for a large brick-built version of him and his car displayed at E3 1999.
Rocket Racer's new outfit and car design in LEGO Racers 2 is similarly based on stunt performer Evel Knievel's motorcycle jumpsuit.
Gallery of variants
Gallery
References