Rogue Knights were the primary antagonists in the third year of the Knight's Kingdom II line of Castle. They have only two variations on their heads and helmets and appear to be the soldiers of Dracus, a character from the theme. Four of them appear in the set 8813 Battle at the Pass. They seem to be the replacements for Shadow Knights. In the previously mentioned set they are depicted fighting the first four 'grunts' of the good guys in the theme. They also have minor appearances in sets 8821 Rogue Knight Battleship (their only sea-going vehicle), and 8822 Gargoyle Bridge. There are six shadow knights between these three sets and they possess a compliment of five attacking machines and one boat.
Appearances
Variations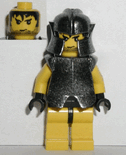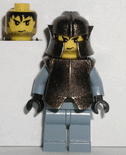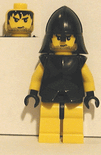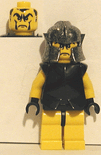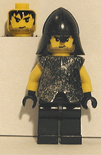 Yellow Arms
Blue Arms
Conical Helmet and Black Breastplate
Shadow Knight Helmet
Conical Helmet and Silver Breastplate
Yellow Arms and Black Legs
See also
Community content is available under
CC-BY-SA
unless otherwise noted.