No Man's Sky Update - The Loop
Play Sound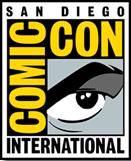 The San Diego Comic-Con International is one of the largest gathering of comics and popular arts in the world. It is held annually at the San Diego Convention Center. 2009 marked the 40th anniversary of the convention.
LEGO
The LEGO Group has had a larger and larger presence at Comic-Con every year, showcasing their newest sets, putting them up for sale, and having contests. Every year there are several free giveaways, usually a promotional brick or keychain. The LEGO booth usually has several lifesize LEGO models/statues, such as Captain Rex, C-3PO, Buzz Lightyear,Mark 42 Armor Iron Man, etc.
Mission Statement
Comic-Con International is a nonprofit educational organization dedicated to creating awareness of, and appreciation for, comics and related popular art forms, primarily through the presentation of conventions and events that celebrate the historic and ongoing contribution of comics to art and culture.
List of Comic-Con Exclusive Sets
2003
2004
| | | | | | | |
| --- | --- | --- | --- | --- | --- | --- |
| Image | # | Set | Pieces | Figures | Price | Released |
| | 8601  | Toa Vakama  | 49  |    | $7.99  | 2004  |
2006
2008
2009
Image
#
Set
Pieces
Figures
Price
Released
LEGO 
Star Wars Collectible Display Set 1 
17 
Ahsoka Tano, Mace Windu, Clone Trooper  
$49.99 
July 22, 2009 
LEGO 
Star Wars Collectible Display Set 2 
18 
Clone Trooper, 

Obi-Wan Kenobi (Clone Wars), 

Anakin Skywalker (Clone Wars)  
$49.99 
July 22, 2009 
LEGO 
Star Wars Collectible Display Set 3 
14 
General Madine,  Luke Skywalker (Jedi)  
$49.99 
July 23, 2009 
LEGO 
Star Wars Collectible Display Set 4 
18 
Snowtrooper,  Han Solo (Hoth)  
$49.99 
July 24, 2009 
LEGO 
Star Wars Collectible Display Set 5 
17 
Han Solo (Stormtrooper disguise),  Luke Skywalker (Stormtrooper disguise)  
$49.99 
July 25, 2009 
LEGO 
Star Wars Collectible Display Set 6 
32 
Count Dooku (Clone Wars),  Asajj Ventress  
$49.99 
July 26, 2009 
Pin50 
LEGO Rockband, San Diego Comic-Con 2009 Exclusive 
1 
  
 
2009 
SDCC 
Star Wars Brickmaster Exclusive 2009 
202 
  
$49.99 
July 22, 2009 
SDCC 
Holo-Brick Archives 
3 
  
 
2009 
2010
2011
Image
#
Set
Pieces
Figures
Price
Released
Comic-Con 
Exclusive Batman Giveaway 
6 
Batman  
 
July 2011 
Comic-Con 
Exclusive Green Lantern Giveaway 
5 
Green Lantern  
 
July 2011 
7958 
Star Wars Advent Calendar 
266 
Pilot Battle Droid, 

Clone Pilot,  Yoda,  Chewbacca,  Nute Gunray,  Rebel Pilot,  R2-Q5,  Mouse Droid, 

TIE Pilot  
$39.99 / €29.99 
August 2011 
The 
Quest For The Secret Relics 
 
  
 
2011 
2012
2013
2014
2015
2016
2017
2018
2019
2020
| | | | | | | |
| --- | --- | --- | --- | --- | --- | --- |
| Image | # | Set | Pieces | Figures | Price | Released |
| | 77904  | Nebulon-B Frigate  | 459  | N/A   | $129.99 / €229.30  | November 10, 2020  |