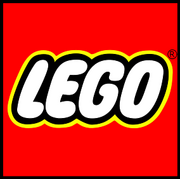 LEGO Group is a family-owned company based in Billund, Denmark and best known for the manufacture of LEGO-brand toys. The company was founded in 1932 by Ole Kirk Christiansen. It was named one of the 100 Best Companies for Working Mothers in 2004 by Working Mothers magazine.
LEGOland
The LEGO Group built four amusement parks around the world, known as "Legoland". Each park features large-scale LEGO models of famous landmarks and miniature LEGO models of famous cities, along with Lego-themed rides. The oldest Legoland park is located in Billund, Denmark. Others followed: LEGOland Windsor in England, LEGOland California in Carlsbad, California, and LEGOland Deutschland in Günzburg, Germany. All four parks have recently been sold to Blackstone Group, although Lego Group still retains a 30% interest and voting rights.
Community content is available under
CC-BY-SA
unless otherwise noted.