I am an AFOL. I belong on Lego Cuusoo. I used to play Lego Universe. I was Cap.America. My favorite book series is the Lord of The Rings but all of J.R.R Tolkien's books are great. I used to rant to LEGO about starting The Lord of the Rings.
My favorite pages
I love Lord of the Rings, and I have read all the books. I am a big Marvel/DC fan. My favorite two Super Heroes are Captain America and Nightwing. My favorite LOTR charecter is Elrond. I would love to live in Middle Earth. Aragorn is the best fighter in LOTR! That is a proven fact!

"Well, that was years ago. I have paid for it since with many dark and dangerous days. The trail was long cold when I took it up again, after Bilbo left here. And my search would have been in vain, but for the help that I had a friend: Aragorn, the greatest traveler and huntsman of this age of the world. Together we sought for Gollum down the whole length of Wilderland, without hope, and without success."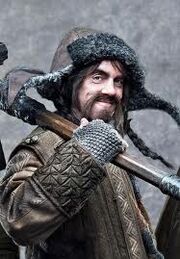 0pxembed/7tOo2OMUhB81
Community content is available under
CC-BY-SA
unless otherwise noted.