Welcome,

Guest

!
Check out Clone Commander Fox/Vote!
About Me
I really like Star Wars: The Clone Wars and the Glatorian sets. I collect the Clone Wars sets. I love building up my army of Clone Troopers. I love the show: An Idiot Abroad. I also love the series: Red vs Blue. Check out Red vs. Blue at [1]!
My Favorite Lego Characters
Commander Fox
Captain Rex
Denal
Commander Cody
Themes I Collect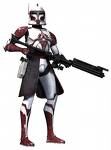 Goals
Make 2500 Edits
Join Completeness Check Group
Get More Lego Sets!
Achievements
Make 100 Edits- January 3, 2010
Make 500 Edits- March 25, 2010
Gain Patroller Status- March 27, 2010
Make 1000 Edits- May 30, 2010
Became Brickipedian of the Month- July 2010
Gain Rollback Status- September 19, 2010
My Lego Sets
The Clone Wars

Bionicle

Other
Minifigures
My Friends List

Favorite Quotes

Warning: Spoiler to follow. Highlight to view content.
"That was the worst throw ever" - Agent Washington (Red vs. Blue/Reconstruction/6)
"Sneaking, sneaking, sneaking..." - Caboose (Red vs. Blue/Recreation/5)
"Prepare to get simmonsized" - Simmons (Red vs. Blue/Recreation/13)
"Where'd you get that kick*** broom" - Donut (Red vs. Blue/Recreation/12)
"That was the second worst throw ever" - Agent Washington (Red vs.Blue/Revelation/19)
"Headshot! Awww, you rocket*****" - Spartan (Red vs. Blue/Season 3/1)
Poll
Userboxes
Community content is available under
CC-BY-SA
unless otherwise noted.