Please, as a request, do NOT copy any of my customs
SHINY STAR XD

Congratulations! Br1ck Animat0r has given you a Shiny Star! Shiny Stars are like Barnstars, but much rarer because they are only given out by Br1ck Animat0r.
ZERO STAR

Prisinorzero has awarded you a zerostar! Zerostars are exclusive awards only given out by Prisinorzero so you should treasure them as there mega rare. They are given because you must of won a competition or done something amazing like give me money, so enjoy because you won't be getting any more!

ANIMAL ON AWARD, ANIMAL WANT DRUMS!!



CGCJ Award

Jeyo has awarded you the CGCJ award! This is a one-of-a-kind award given by Jeyo exclusively and only to Clone Gunner Commander Jedi to honor their friendship! "Wear" this award proudly on your user page, because only you will ever receive it! :D
Gold Penguin Award

The Crazed Penguin has awarded you a super-special award, Made with pure gold from the Finest Penguin blacksmiths, This award shows how nice and friendly you are to CP. Wear this Award with a proud (non peto) smile.
Irnakk waves!

Irnakk waves at you. :)

You can copy the code for this award and add it to your userpage.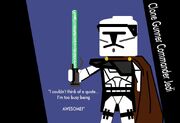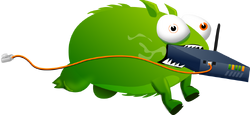 "Seriously clone your god damn awesome."
―Prisinorzero, 3/6/2012
About Me
I'm ranked #2 on this wiki! (I regret a lot of this...)
Userboxes
Community content is available under
CC-BY-SA
unless otherwise noted.