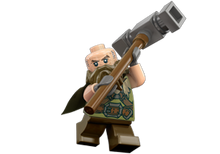 Hi, I'm Erik. Like you guys, I am a passionate LEGO fan, but am also fanatically obssessed with hoarding LEGO BIONICLE (which I've been following since 2003) Lord of the Rings/Hobbit, Historical, Marvel and other Tolkien/Viking related bits and bobs. You may have noticed Dwalin is my favourite member of Thorin's Company. Plus, my favourite BIONICLE story arc is Metru Nui and the Toa Hordika.
I loom forward to bringing the bold sagas of the mighty Norsemen to your blogs!
My favorite pages
Add links to your favorite pages on the wiki here!
Community content is available under
CC-BY-SA
unless otherwise noted.