Welcome to this page. This is my signature: --Good Morning/Afternoon/Evening/Night. 20:12, January 11, 2012 (UTC)
GOALS
New and Updated
Pages i have made
Part 4273743 (In need of attention)
Peacock (No rating)
I am the first to
Edit in 2012 (In the UK)
Earn the 25 edits on Creator pages badge,
Earn the 50 edits on Creator pages badge,
Earn the 100 edits on Creator Pages badge!
Earn the 25 edits on Star Wars pages badge!
My random Articles of the day
Why did i decide to do this?
Ok. The reason to do this is so that you can take a look from any random page on the wiki. I should be able to change it every time I login. I will put around 5 every time, with an ultra-special week-ender consisting of 10 on Fridays. Thank you.
Sunday's articles of the day
1111 Rubber Rims for Locomotive Wheels
and
NOTE: Please remember these are picked at random from my mind. Also, some of these pages I have never saw before, and maybe totally strange!
Collectable Minifigures
Series 2
Series 3
Gorilla Suit Guy, Sumo Wrestler, Space Villain, Pilot
Series 4
Artist, Crazy Scientist, Football Player, Werewolf,
Series 5
Cave Woman, Gangster, Gladiator,
Series 6
Sets
First Set!
Newest sets
4840 The Burrow [][][][][] 4865 The Forbidden Forest ;#';#'#;]'#[ 4866 The Knight Bus ;#[];#'][['#;
Favourite Set
Themes
Favourites
Alien Conquest [];#'[] Harry Potter []=-=']# City ###########
Least favourite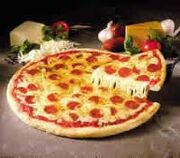 Userboxes
Community content is available under
CC-BY-SA
unless otherwise noted.