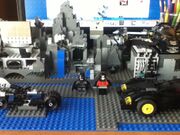 HELLO MY FELLOW BRICKIPEDIANS! I am Lego8ball, a LEGO custom creator on youtube. (OR, i rather, USED to be, I shut my channel down a while ago.) (The link to my channels im my "website" link.) I use Clay, Glue, All Purpose Labels, and Sharpies to create LEGO minifigures from Video games, (Pokemon, Loz,) and movies (Tron Legacy, Indiana Jones). My biggest inspirations are Mr.OrangeLego, gabbagabbastudios789, and PokeTheLEGO. Sadly, there is only one of the three listed that is still active. I haven't even heard from the others. Anyway, I am 15 years old and am HUGE Lego collector. I have so many pieces they seem to find my room floor pleasing to sleep on. I love LEGO themes, including the movies behind them, (but im getting sick of Star Wars, as I am starting to dislike the amount of vehicles LEGO Produces, and want more areas and places.)
Ask me anything!
Age: 15 Gender: Male Favorite LEGO lines: Harry Potter, Monster Fighters, Super Heroes, Aqua Raiders, Indiana Jones, The LEGO Movie, Minecraft, Ninjago. Height: 5"4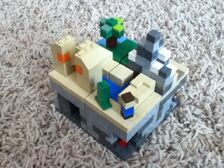 Community content is available under
CC-BY-SA
unless otherwise noted.