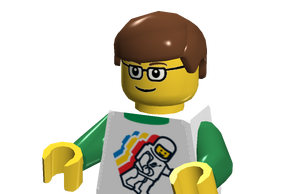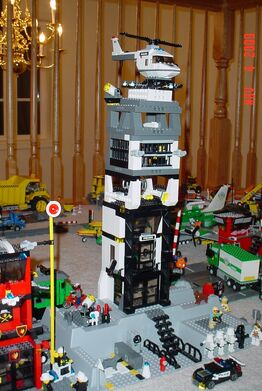 About me
I am a kid who enjoys playing with City and Agents LEGOs. I also love building custom LEGOs from my personal collection of spare bricks. Although I sometimes dismantle my custom items when I am done using them, I do take pictures of them which I will post in the near future.
Custom Items
Most of these are vehicles because I am obsessed with cars.
LEGO Agents Dr. Inferno's Armed Propeller Craft. I made this with the hovercraft from 8637 Mission 8: Volcano Base and the plane from 8635 Mission 6: Mobile Command Center.
Custom Police Station. I made this using only the 7237 Police Station (incidentally, of the non-light-up minifigure variety) and two 2x3 doors. (Note the Stormtroopers and photographer in the lower right-hand corner.)
Lego SuperRig truck. A 10-stud-wide truck, built to accomodate minifigs. It is larger than any City truck made except 7998 Heavy Hauler.
SWAT team truck. It holds up to 4 police officers and 8 brickarms. A picture will be up soon.
Other hobbies
In addition to LEGOs, I also enjoy astronomy, collecting (actually collecting, not playing with) Hot Wheels, and HO scale model railroading. (LEGOs are the best though!)
My Sets
City
Police
Transport
Construction
Emergency
Cargo
Coast Guard
Traffic
Accessories
Airport
Farm
Christmas
World City
Agents
Space Police III
Star Wars
Creator
Other
Shell
Discovery
Star Wars
Classic
Racers
Ferrari
Tiny Turbos
My favorite Sets
My least favorite Sets
These sets are still fun, but LEGO has done much better.
8970 Robo Attack. This one is very hard to play with because it doesn't stand up. Really. It literally falls over all the time.
My favorite pages