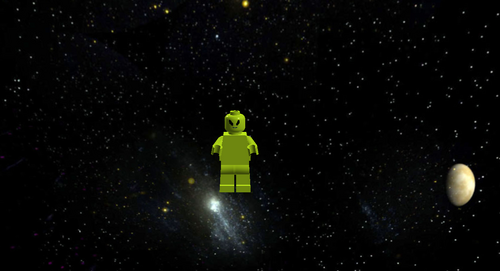 Bio
Real Person
I'm a LEGO fan(DUH!), I mostly like Technic, but the bricks are great too. I can be found on many different wikis, but mostly in the Gaming community.(As I'm a Die-Hard gamer, if there's a game I can't find in stores, I buy it online.) But I do get out of the house, about 3 hours a day. My favorite theme is Hero Factory since it fills my Sci-Fi needs. My second fav is Heroica. 3rd fav is BIONICLE. I like Ninjago too, but I much rather prefer the previously mentioned theme as well as a few 2000-2009 classics.
Fictional Character
Pilot S.D. is a Space Force member and ace pilot. He is a bit of an adrenaline nut and is one of the LEGO Universe's best. He is part of it's air/space force. Any Alien minifigs tremble at the very mention of his name. He and his robot companion Cryo are the pilots of the legendary NOxT starfighter which was found in the ruins of Atlantis. His latest mission is to use NOxT's systems to find what might have been left of the Atlantis civilization in the universe, in order to help the Golden King recover his empire.(Because of the fact that the Golden King mentioned an evacuation from the city, because of seismic activity.)
Awards
Gold Brick

Alien Destroyer has awarded you a Gold Brick! Gold Bricks are awards given by users to other users for all their hard work. Great job!

You can copy the code for this Gold Brick and add it to your userpage.

Alien Destroyer also added the following comment: Surprise!
You participated!

This award signifies that you have participated in one of Bug's contests!

You can copy the code for this award and add it to your userpage.
User-Boxes
Community content is available under
CC-BY-SA
unless otherwise noted.