My Sets
Just a list of the sets I own. The complete collection of the themes i'm interested in are listed below. The ones I own are crossed out. Star Wars is an exception, there are so many sets, I cannot possibly own them all so I just listed the ones that interest me. The ones with (2) for example mean I have that many of the same set. I'm not counting star wars, because there are way to many sets.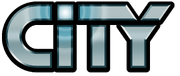 Books and Movies
Community content is available under
CC-BY-SA
unless otherwise noted.