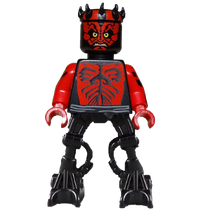 I am a huge fan of Lego, and especially the Star Wars theme (any kind of Sci-Fi suits me). I hope to be a good help to the wiki, although I have to get rid of the habit of going on chat often.
My favorite pages
Friends
Feel free to add yourself! (=
~ Sibo, Balin, at your service ~
Sheild HQ |Does Whatever A Spider Can!