Please support the project, here!
Well a week has gone by since the last blog so here the project that had the most votes. It was a very close poll with one vote determining the outcome. Put your hands together for... The Adventure Time Project!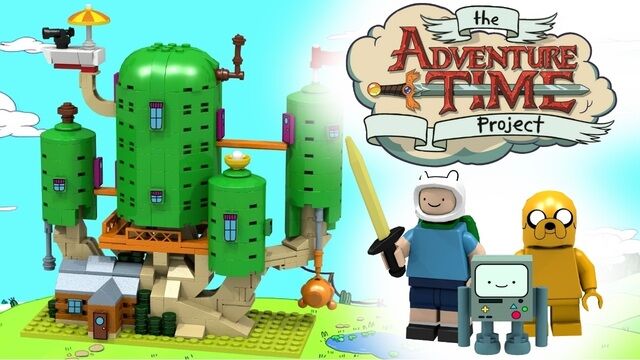 Adventure Time is a hit show on Cartoon Network following the adventures of Finn, a human, and Jake, a talking stretchable dog. I personally don't care for the show because while I like crazy things, some episodes prove to ridiculous to follow. However I do know the basics and this project represents those things amazingly.
Honestly I think this is one of the top three projects on CUUSOO right now. The photo editing is supurb, and even though this is made in LDD, it almost looks like it was made in real bricks. Even though I think the mini tree-house is pretty boring, jazlecraz manages to keep the journey interesting by posting new sets with every 1,000th vote. The 8,000th vote brought us Lemongrab's Castle (the one I was waiting for :D)
The only problem I have with the set is the amount of figures jazlecraz is proposing for the final set. With the final set, he is proposing to include 9 figures, 3 minifigures and two microfigures. I really think he needs to cut that number in half. Maybe 5 figures if he wanted to. I would suggest the three minifigures as well as micro Finn and Jake.
Despite those small flaws, which I am sure LEGO will work out, I advise you to go support the set if you haven't already :)
| | |
| --- | --- |
| Figures | 4 / 5 |
| Set | 4 / 5 |
| Photo editing | 5 / 5 |
| Overall | 4½ / 5 |