---
---

---
2015 Unikitty Minifigures revealed at Comic-Con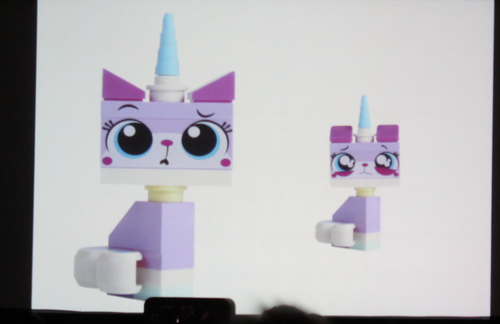 Two new Unikitty minifigures have been revealed at Comic-Con, both set to be released in 2015 The LEGO Movie sets. It is unknown which sets they will star in, but the sad Unikitty has a good possibility of being included in a set based on the Submarine from the movie.
SDCC Bard the Bowman Minifigure will appear in Hobbit set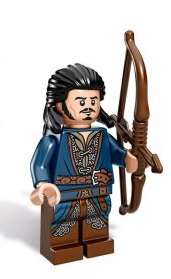 Similar to last year's SDCC Azog, the Bard the Bowman minifigure given away at this year's SDCC will appear in a Hobbit "Batte of the Five Armies" set. It is currently unknown which set it is to appear in.
2015 "The LEGO Movie" set revealed
A LEGO Movie set named "Batman and Super Angry Kitty Attack" is slated for release in 2015. The set will include three minifigures, including a new version of Angry Kitty named Super Angry Kitty and a new variant of Batman. The main build of the set is a Micro Manager and will be available for $10.
Series 12 Minifigures revealed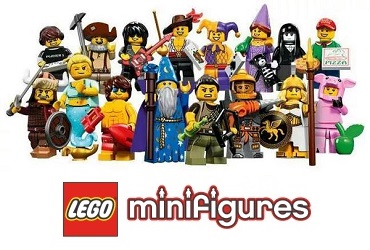 The Series 12 Minifigures have been revealed. The minifigures in the lineup are: Piggy Guy, Spooky Girl, Space Miner, Battle Goddess, Prospector, Fairytale Princess, Jester, Wizard, Video Game Guy, Pizza Delivery Man, Genie Girl, Rock Star, Lifeguard, Hun Warrior, Swashbuckler, and the Dino Tracker.
Plastic Man confirmed as LEGO Batman 3: Beyond Gotham pre-order bonus
Plastic Man has been confirmed as the pre-order minifigure for LEGO Batman 3: Beyond Gotham. He can be obtained by pre-ordering LEGO Batman 3 at Gamestop.
LEGO Minecraft team posts "Happy Summer" image with Shirtless Steve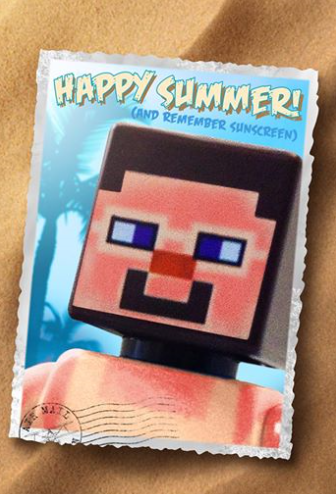 The LEGO Minecraft team has posted a "Happy Summer" postcard on their Facebook featuring a shirtless, sunburnt, Steve. The shirtless Steve is most likely intended to be a joke and will not become a real minifigure like with the "Fifa World Cup" Steve that was in one of their images.
Community content is available under
CC-BY-SA
unless otherwise noted.