Welcome, Abbaw11!
Hello and welcome to Brickipedia. I hope you like the place and choose to join our work. Here are a few good links for newcomers:
Internal pages:
External Wikipedia pages:
Remember that you should always sign your comments on talk and vote pages using four tildes, like this: ~~~~.
I hope you enjoy editing here and being a Brickipedian! If you have any questions, feel free to contact me on my talk page. Happy editing! —-- Kingcjc (Talk) 19:01, 24 May 2010
Hello from Brickipedia. Your recent edits to 1392 Kongu have been identified as vandalism and reverted. Please do not vandalize pages; it is disruptive and unhelpful. If you have been mistakenly warned, then please let us know as soon as possible. Thanks.

Samdo994 talk Contribs 26,533 edits 19:04, May 24, 2010 (UTC)
Watermarked Images
Hi Abbaw11!
I'm Jaxswim, a fellow editor of lego wikia, and I wanted to let you know that recent images you've been uploading are watermarked, like the images off to the side.
. If you don't know what watermarks are, they are the little messages that say "Confidential! Copyright LEGO 2010" and all that. Thanks for listening!
Wikia editor, --Jaxswim 23:27, February 14, 2011 (UTC)
welcome to the wiki!
Edits
Hello,
Pease do not make unproductive edits such as majority of your previous edits to 7682 Shanghai Chase.
Next time, please do not:
Press edit, click save without making a contribution to the page.
Add non-related images to articles.
•myk 19:58, June 25, 2011 (UTC)
Super Heroes Customs
I am very sorry, but as the creator of Custom:Super Heroes (Customs), I am removing your theme. I don't appreciate the title of it. I realize that it is a real movie, but I don't want it there. --Berrybrick (Talk) 20:15, February 18, 2012 (UTC)
No. --Berrybrick (Talk) 21:06, February 18, 2012 (UTC)
See my new policy for that page. --Berrybrick (Talk) 21:20, February 18, 2012 (UTC)
Maybe instead of using an actual photo of Ghost Rider in LMS. Maybe you could use: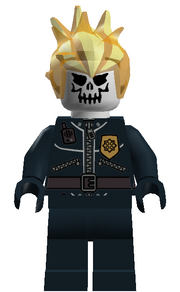 So, what do you think?
Community content is available under
CC-BY-SA
unless otherwise noted.