May
Welcome, Green Ninja!
Hello and welcome to Brickipedia. I hope you like the place and choose to join our work. Here are a few good links for newcomers:
Internal pages:
External Wikipedia pages:
Remember that you should always sign your comments on talk and vote pages using four tildes, like this: ~~~~.
I hope you enjoy editing here and being a Brickipedian! If you have any questions, feel free to contact me on my talk page, or on the live chat. Happy editing! —-- King of Nynrah (Talk) 15:35, May 27, 2012
December
Warnings
| | |
| --- | --- |
| | Hello from Brickipedia. Your recent addition of categories have been deemed inappropriate, and conflict with Brickipedia's Category Guidelines. Please read these guidelines carefully, and follow them. Thanks. |
—Unsigned comment by Berrybrick (talk • contribs).

| | |
| --- | --- |
| | Hello. Your unproductive edits have been reverted. Do not continue to violate Brickipedia's policies, and damage the content of our articles or you will be blocked from editing. Thanks. |
—Unsigned comment by Berrybrick (talk • contribs).

Re:Caption Contest 1
Thanks for your participation!
Caption Contest Participation!

This signifies that you have participated in Omega X.23's Caption Contest! Thank you very much for your participation and good luck next time!
--Omega X.23 (talk) 13:58, December 22, 2012 (UTC)
January
Chima wikis
As far as I can tell, the timeline appears to be:
What I am thinking is, seeing as how you actually made the most contributions to LLOC, perhaps you could move to adopt the site? Adoption requests usually require 2 months of administrator inactivity, but seeing as how both admins appear to be using Wikia as a means of advertising an external site, that might give you some leverage in terms of adopting it.
What I am thinking might be good is if you and this other Chakor fellow both simultaneously moved (in a single request) to co-adopt the abandoned wiki so that you could both be bureaucrats and check each other's power against abuses.
If this succeeds, you could both help to retain and protect the content build up at the LLOC wikia. You could also potentially move that content to the shorter 'Chima' URL which is merely a redirect at the moment. Once that is done, the contents of both of your two newer wikis (LOC and CL) could be merged into the concise Chima URL.
Am wondering if that is potentially appealing. If so, this could be discussed with Chakor on his wiki or on his talk here. Ideally not doing it on LLOC since I assume James/Toa may be monitoring the changes there. If you guys need help collecting diffs which implicate that the pair are using Wikia as an advertisement ground, that evidence could help secure the URLs. +Yc 14:57, January 7, 2013 (UTC)
Hiya!
Hey GN!
It's Jay! I did not know you were on this wiki! Nice to see you!
"Mutant Power of Lightning" It's Jay! (talk) 19:29, July 18, 2013 (UTC)
CP wiki
I have seen u around club penguin wiki Saburo954 Chit Chat Night Club
Hey, where did you get the image File:Minecraftteaser.jpg?
Oh. Is it the official Facebook page for LEGO Minecraft? --LCF (talk!) 17:10, November 2, 2013 (UTC)
Okay, cool. Just making sure. ;) --LCF (talk!) 17:23, November 2, 2013 (UTC)
Hi
Please don't upload files from other sources without accreditation. Thanks. --LFY1547
You are on this wiki?!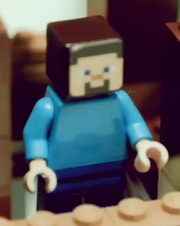 The Popcorn Lover (talk) 00:04, November 7, 2013 (UTC)
Hi
Hi gn, do you know that the loonies have took over the mixels wiki chat? Also, has there been any 2016 mixel images released?
Oh dont worry, its settled, sorry i just joined and saw a calamity
Community content is available under
CC-BY-SA
unless otherwise noted.