Flame Computer Flamebook Flame logs
Welcome, MrFlameYT!
Hello and welcome to Brickipedia. I hope you like the place and choose to join our work. Here are a few good links for newcomers:
Internal pages:
External Wikipedia pages:
Remember that you should always sign your comments on talk and vote pages using four tildes, like this: ~~~~.
I hope you enjoy editing here and being a Brickipedian! If you have any questions, feel free to contact me on my talk page, or on the live chat. Happy editing! —ToaMatau2004 (talk) 04:23, November 30, 2014 (UTC)
LIGHT IT UP!!! Mr. Flame (Talk)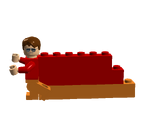 01:32, February 24, 2015 (UTC)
Community content is available under
CC-BY-SA
unless otherwise noted.