Welcome, Spiner wu!
Hello and welcome to Brickipedia. I hope you like the place and choose to join our work. Here are a few good links for newcomers:
Internal pages:
External Wikipedia pages:
| | |
| --- | --- |
| | Congrats! You have been awarded with a MoCorp Wiki award. These awards are only given out by GoldNinjaMX for recognition and/or participation. |

I hope you enjoy editing here and being a Brickipedian! If you have any questions, feel free to contact me on my talk page, or on the live chat. Happy editing! —GoldNinjaMX (talk) 19:10, July 25, 2015 (UTC)
friends on the wik 1 User:LEGOFan999
Thanks m9. --MLG NEO-FUTURIST , (Talk) 17:30, December 6, 2015 (UTC)
Oh, and I also added you as a character in my custom Brickipedia The Video Game some time ago.--MLG NEO-FUTURIST , (Talk) 17:31, December 6, 2015 (UTC)
Sorry, I did not make you the golden outfit. This is because I am working on my latest custom theme, Ninjago: Masters of Ninjitsu. I promise I will create the new minifig with the golden outfit after I am done with General Cryptor. --MLG NEO-FUTURIST , (Talk) 00:20, December 23, 2015 (UTC)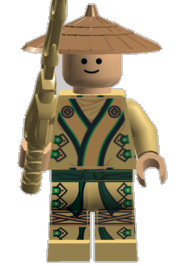 I would love to see your wiki. Would you mind sending me a link? --LEGOBennyTheBrick3 (talk) 15:43, February 6, 2016 (UTC)
Thanks! User:Splatterboy.
| | |
| --- | --- |
| | Hello. Your unproductive edits have been reverted. Do not continue to violate Brickipedia's policies, and damage the content of our articles or you will be blocked from editing. Thanks. |

I just noticed that you wrote a false statement on the Overlord page that he supposedly originated from one of the sixteen realms. I told you several times not to write down any theories on the article page. Next time, it will be a block.--MLG NEO-FUTURIST , (Talk) 04:41, March 9, 2016 (UTC)
hi lego my favorite stupid and pathetic toy I got is the dumbest thing I have. Thanks a lot... (User:NinjaRoblox)
Community content is available under
CC-BY-SA
unless otherwise noted.