Welcome, Thorin II Oakenshield!
Hello and welcome to Brickipedia. I hope you like the place and choose to join our work. Here are a few good links for newcomers:
Internal pages:
External Wikipedia pages:
Remember that you should always sign your comments on talk and vote pages using four tildes, like this: ~~~~.
I hope you enjoy editing here and being a Brickipedian! If you have any questions, feel free to contact me on my talk page, or on the live chat. Happy editing! —-- NightblazeSaber (Talk) 17:27, 9 December 2012
Editing
Hi there,
Thank you for your edits. I regret to tell you that the edits that you have been making haven't been very helpful. On Brickipedia, we write Descriptions and the like in present tense, and backgrounds in past tense. I don't think that you are trying to do anything wrong, and I wan to encourage you to edit more. Please keep to these rules. When I first joined, I make mistakes, so don't feel like it's so unusual. I hope that you will do some more helpful edits in the future. Again, thank you for trying to help Brickipedia. Cheers! –Agent Charge Are you in? 00:55, December 13, 2012 (UTC)
Oh, and by the way, if you have any questions about editing, I'm more than happy to help you. Just leave a message on my talk page. Thanks again! –Agent Charge Are you in? 00:57, December 13, 2012 (UTC)
here is my new sig minifig for that custom theme you're making -wikan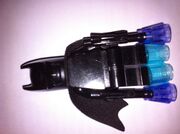 Gold Brick
Gold Brick

Agent Charge has awarded you a Gold Brick! Gold Bricks are awards given by users to other users for all their hard work. Great job!

You can copy the code for this Gold Brick and add it to your userpage.

Agent Charge also added the following comment: For all the edits that you've done today.
Chat
Can you come on in the next couple of hours please. ~ CJC 20:31, December 28, 2012 (UTC)
Sorry I missed you last night, I got tired and went to bed :P - I'll try and catch you today though. ~ CJC 15:27, December 29, 2012 (UTC)
Community content is available under
CC-BY-SA
unless otherwise noted.