Welcome To Matau's Talk Page
Please remember to sign your post
This administrator is currently inactive and will be unlikely to respond to any messages.


If you have a question for an adminstrator, please see Brickipedia:Administrators for a list of active admins.
If you are the owner of this talk page and have returned from inactivity, feel free to remove this message.

Toa, this is probably my last post to you. Something wrong happened on GIF wiki which resulted in Marty and Benny's block. IDK if you have seen it or if that's the reason you're leaving. I am trying everything in my power to get Benny back. But I'm telling you this is going to be LEGO Wiki's darkest time. IDK if I can deal with this or even the wiki. I blame myself for not taking the situation on GIF Wiki seriously, I should have stopped Benny and Marty. Without Benny and you, the wiki will collapse. I will try my hardest to fix things, and I might leave as well. This could be LEGO Wiki's darkest time, but I will try to prevent that. I won't give up. I'll walk it alone...but my hope will never die. --MLG NEO-FUTURIST , (Talk) 22:08, August 1, 2016 (UTC)
Toa come back --LBTB3 (talk) 03:59, August 2, 2016 (UTC)
Wanna know how I got these scars? Come on chat and I'll tell you --LBTB3 (talk) 12:14, August 2, 2016 (UTC)
http://lego.wikia.com/wiki/Brickipedia:Requests_for_Bureaucrat
I see you've promoted me to patroller.

http://lego.wikia.com/index.php?title=Special%3ALog&type=rights&user=&page=&year=&month=-1&tagfilter=&hide_patrol_log=1

Thanks for the promotion. --


21:24, August 3, 2016 (UTC)



Davidjimnez
Thanks for cleaning up my page, Toa. Guess he was trying to keep insulting me after what happened on the Star Wars Rebels Wiki. Anyway, have a good one! :) (BTW, where have you been for the last few weeks, man?) --Ninja of Fire (talk) 12:37, September 4, 2016 (UTC)
---
Gandalf the grey

Is there anyone else on this wiki or is it just me gandalf it feels very lonely for an old man. Youshallnotpassss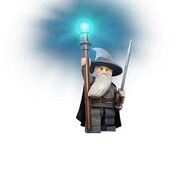 Category
Do you know that Wikia/Fandom staff has decided unilaterally to move wikis LEGO (for all languages) from lifestyle/toys to movies? See at the bottom of the pages: "Brickipedia is a Fandom Movies Community." -> Explanation from Brandon Rhea
What do the admin team here at Brickipedia think about this weird decision?
--Tu-Sais-Qui (talk) 08:10, October 7, 2016 (UTC)
Hey, you gotta help me
I need you to block ShadEmmanZ-K9, because he's vandalism to custom pages, can you help to block him? If you need me block him. if you won't, not blocking him.
He's trying to vandlising all the custom video game pages, trying to help all the wikia.
Bricky Blocks (talk) 23:44, October 24, 2016 (UTC)
So about the recent Bio-mech situation
Take my word for this i didn't know about this situation at all and Khairi told me what happened.
HSo, he is trying to make Brickipedia to join his side and is making his own Wiki which is likely to fail and i would like to know if you are at all on Bio's side on this? And are supporting him?
Community content is available under
CC-BY-SA
unless otherwise noted.