m

(=P)

Line 1:
Line 1:
 

{{Rating|4}}

 

{{Rating|4}}

 
+

{{WIP|Byzantium 3000}}

 

{{Set header

 

{{Set header

 

|toyline= Wood Toys

 

|toyline= Wood Toys

Line 15:
Line 16:
 
 
 

{{Set

 

{{Set

−

|Title = LEGO Wooden Soldier

+

|Title = LEGO Wooden

 

|Image = Woodsoldier.jpg

 

|Image = Woodsoldier.jpg

 

|Item № =

 

|Item № =

Line 25:
Line 26:
 

|Theme = [[Wood Toys]]

 

|Theme = [[Wood Toys]]

 

}}

 

}}

 
+
−

The '''LEGO Wooden Soldier''' is a [[Wood Toys|Wooden Toy]] released at an unknown date.

+

'''LEGO Wooden ''' is a [[Wood Toys|Wooden Toy]] released at an unknown date.

 
+
 

==External links==

 

==External links==

 

*[http://www.bricklink.com/catalogItem.asp?G=woodsoldier BrickLink.com]

 

*[http://www.bricklink.com/catalogItem.asp?G=woodsoldier BrickLink.com]
---
Revision as of 23:21, 22 August 2011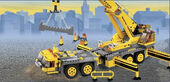 Work in Progress!
A work in progress is being carried out on this page by Byzantium 3000, and may undergo critical changes while this message remains in place.
As a courtesy, please contact the user before making edits on this page.
If this template has been on the page for over one week, it may be removed.

LEGO Wooden Ringfigure is a Wooden Toy released at an unknown date.
External links
Community content is available under
CC-BY-SA
unless otherwise noted.