"Come with me if you wanna not die."
―Wyldstyle
Wyldstyle[1] is a character that appears in The LEGO Movie in 2014, along with in sets based on the movie.
LEGO.com Description

This is a description taken from LEGO.com. Do not modify it.
---
A free spirit who loves pushing boundaries and being creative. She has a strong, independent streak that makes her question when things are wrong. Since she believes Emmet is the "Special" from The Prophecy who's destined to save Bricksburg, sparks have been flying between them, in spite of herself… and her current boyfriend.
Minifigures description

This is a description taken from LEGO.com. Do not modify it. (visit this item's product page)
---
"Act like you belong here."
The streetwise and free-spirited Master Builder called Wyldstyle knows the best way to escape from Bad Cop and his robot goons. Blasting through a secret portal, she and Emmet travel to the Wild West, a rootin', tootin' realm of cattle-rustling, train-robbing, and high-noon showdowns.
Donning old-timey disguises to blend in with the local cowboys and outlaws, they start their quest to find the wizard Vitruvius and save the LEGO world. But although Wyldstyle knows exactly what she's doing, poor Emmet may be completely out of his league!
Stats
| | |
| --- | --- |
| Strength | |
| Creativity | |
| Speed | |
Background
She is as "tough as nails" and is Emmet's love interest. As an independent figure, she doesn't let others give her orders easily; as a Master Builder, her creativity rivals even her no-business attitude. Despite this, she has a caring heart and puts a great deal of faith in those she considers friends.
Since meeting Emmet, she believes him to be the "Special", the figure destined to save the LEGO universe. Of course, he doesn't believe himself to be special at all, so it's up to her to convince him otherwise--whether he like it or not.
Appearances
Movie Appearances
Video Game Appearances
Gallery of Variants
Physical Varints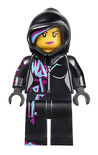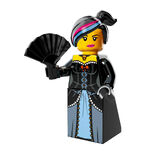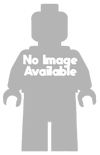 Normal
Hooded
Wild West
Spacesuit
Movie Variants
Notes
In The LEGO Movie Junior Novel, her real name is Lucy, but she is insecure so she changed her names multiple times. They were Darkstorm, Gemini, Neversmile, Freakface, and Snazzypants.
Gallery
Videos
Sources
References
Community content is available under
CC-BY-SA
unless otherwise noted.